Welcome to Buxton Park Bowling Club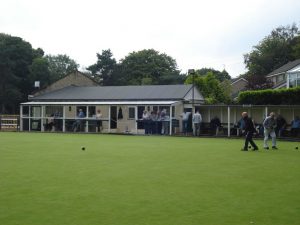 We would like to welcome you to Buxton Park Bowling Club. The Club was established in 1853 and has a long tradition of being friendly and social. Both competitive and social bowling can be enjoyed in a glorious setting in the Peak District on one of best greens in Derbyshire.
All the family can play Crown Green Bowls, from grandchildren to grandparents. It is a non-contact sport which is enjoyed by all, including people with disabilities. Bowling is a great way to keep fit and make new friends. In addition, there are regular social activities and we're always ready to party for a birthday or other celebration!
Please explore the site to find out more about us or make contact. We welcome membership enquiries from new and not so new bowlers.
Latest news
The GREEN is now OPEN for SOCIAL AND LEAGUE BOWLING.